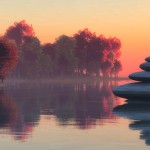 Over and over patients tell me they want peace and calmness in their life, but the highway of life keeps them moving. Meditation? Slowing down? Who has time to sit around?! So if waking up twenty minutes early for meditation seems impossible or has been a challenge, join the crowd. In our society, we are out of balance, spending most of our time in fight-or-flight … [Read More...]
WHY DR. SARA?
Dedicated to Helping Women Balance Hormones Naturally
I believe in eating your leafy greens rather than popping synthetic pills. I believe in Ayurveda, integrative medicine, + yoga to cultivate your vitality. If this is the doctoring you seek, you're in the right place!